RetroNick: Games Collector //

Meet the RetroNick Radio Crew
Nick's collector roots can be traced back to when he was 6 years old in 1989. That Christmas, he and his 2 siblings would receive there first real game console, the TurboGrafx-16. Never playing the same thing as anyone else in school, Nick Followed owning the TG-16 with the Sega Saturn, and was subsequently bitten by the collector bug soon after realizing the scarcity, and quality of each vs what was in the mainstream. Besides playing on classic consoles, Nick is also a massive Mass Effect fan, and enjoys pulling his classic SCUMM point and click adventure games out every so often to relive some good memories. Nick recently celebrated the birth of his first child with his wife/childhood sweetheart, and while he may not be online as much these days, you can still find him on XBox live under the gamer tag: Sinistar56.
Gaming interests: Enjoys playing classics from the early-late bit-wars era.
Non-gaming interests: yard sailing (admittedly, sort of a gaming interest), skating, raising a family
Contact Info
Email: retron8@gmail.com
Twitter: @Retron8
Web: http://www.retronick.com
---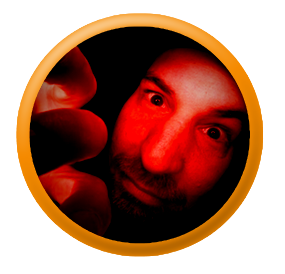 Steve/Wizzer
Steve, aka Wizzer, is a gaming veteran.  His first introduction to gaming came care of an only IBM 8088 desktop computer system, owned by a friend (hey, those things were expensive).  Sticking primarily to PC based games and dabbling in the occasional console here and there.  For a brief stint in the late 1990's it was possible to listen to Wizzer on the old Team (Tribes) Sportscast Network (TSN), as an announcer of various FPS tournament games, many of which he competed in as well. Around 2004 Steve made the switch to serious console gaming with the first XBOX system.  Since then you can usually find him on XBOX Live under the gamertag Wizzer2801.
Gaming interests: Solid Story.  be it FPS or RPG, It has to have a good story
Non gaming interests: Billiards, Photography, Gadgets
Contact Info
Email: spetrucelli@gmail.com
Twitter: @Wizzer2801
Web: http://www.wizzersworld.com
---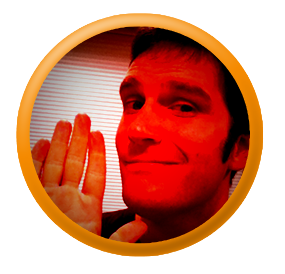 Louis
Born in a galaxy far, far away, Louis was first introduced to the world of gaming at a young age. Countless trips to the local arcade eventually lead to the acquisition of a Sega Genesis at age 8. This opened up a whole new world of procrastination, with Louis reaching new heights of malaise never seen before by the common man. He's owned one Nintendo product, which he eventually sold, for he's "sick and tired of them rehashing the same old shit."
A long time PC gamer, he's a staunch supporter of advances in modern gaming, graphical eye candy, and what would be classified today as the "Western RPG" (i.e. whatever Bioware makes). He owns an Xbox 360 and several beefed-up computers. He lives with his wife, their 4 animals, and spends his free time jogging and trying not to be fat. You can find him on XBox Live under Gamertag "Neurally Cloned"
Contact Info

Twitter: @neuralclone
Web: http://www.gamutofgeek.com
---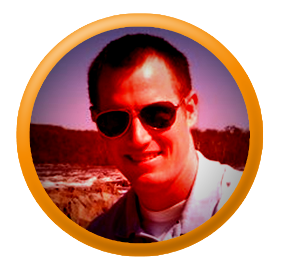 Ben
Is way too busy to post a bio about himself on RetroNick.com! BUT! I'm willing to bet he'd be more than happy to call you names on twitter if you ask him nicely enough.
Following is a bunch more text to help ensure that the page layout isn't too drastically affected by a brief bio… Umm… I'm a lumberjack and I'm ok. I sleep all night and I work all day! I cut down trees. I eat my lunch.
I go to the lavatory.
On Wednesdays I go shoppin'
And have buttered scones for tea.
Contact Info
Twitter: @dr_neb
---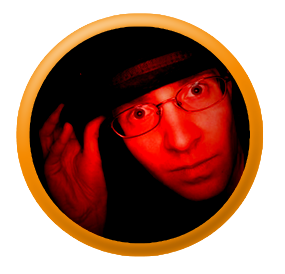 James
James is the puppet master that controls the dulcet fools who refer to him as co-host. Hailing from the great North(ern Virginia) his mad quest for power first came into being through the bloody game of Pong for the Atari 2600. From there he conquered the Sega Master System…at his best friends house…don't laugh, that guy had all the shit for that thing. 3D glasses? Yup! The Nintendo Entertainment System (NES) fell before his hateful might, if for no other reason than to stop that impudent Duck Hunt dogs mocking laughter.
In the Great Console War of the 90's he rode atop a mighty second generation Genesis, armored by Sega CD's and 32X and slew many a SNES foot soldier with the might of Blast Processing alone! Eventually he bought himself a CD player that happened to say Playstation on the box. This did confuse and anger James, so a week after 9-9-99 he purchased a Dreamcast and never looked back!
Contact Info
Twitter: @blockedpunch
Copyright 2013 RetroNick