RetroNick: Games Collector //

Episode 52: The Return of Tex Murphy
Episode 52: The Return of Tex Murphy

Recorded on: 7 August 2013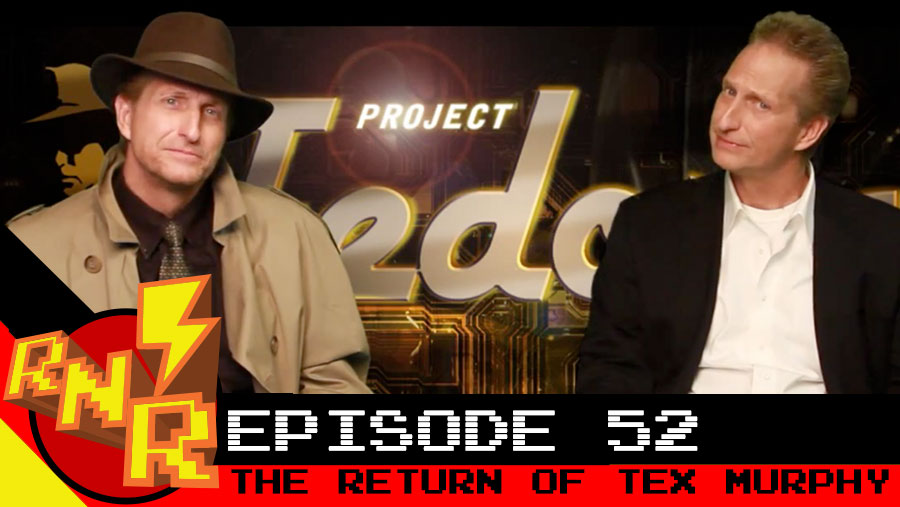 Chris Jones (Tex Murphy from the adventure game series of the same name), joins RetroNick Radio once more to discuss his ongoing work on Tesla Effect! In another famous first for RNR, Nick's twin sister Nicole gets in on the action as she is also a mammoth Tex fan, and fellow backer of the Project Fedora Kickstarter.
We laugh, we reminisce, and-most importantly, we get the man himself to answer YOUR questions, submitted by the Tex Murphy community over at the Unofficial Tex Murphy website, and other RetroNick Radio listeners over Twitter.
Drinking rules! Lets try and keep lucid for this one, kids. You can just cringe every time Nick says "Nice" or "Excellent".
Your cast: Nick, Nicole, and special guest Chris Jones
Joined on Twitter by @NDArkie89

On mobile by RNR cohosts Louis & Steve

Click here to subscribe to the podcast!

We're also available on iTunes! #KermitFlail
Please check out our Podcast in iTunes and, if you like it, Give us some STARS! Feel free to leave comments about the shows, the hosts, or your favorite games!
We talk about things on this show (duh). Here are links to some of them!
The Unoffical Tex Murphy Web Site
Bake or Dare (since I forgot to give them a proper plug)
As always you can listen to the podcast here:
Podcast: Play in new window | Download (Duration: 1:08:47 — 31.5MB)
Subscribe: iTunes | Android | RSS
2 Comments
ON "

Episode 52: The Return of Tex Murphy

"
Copyright 2013 RetroNick